http://www.cpk.com/register/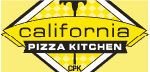 "Get news from California Pizza Kitchen. We'll keep you up-to-date with monthly communications about:
• Exciting new menu items (now you can order online!)
• New CPK locations (US and International)
• CPK news and information
• CPK cookbooks and Gift Cards
Please complete the form below to register with CPK.
For the CPKids Birthday Club, the parent or guardian must complete the registration form in advance.
Join the Club!
Add your family members (younger than 10 years) to
the CPKids Birthday Club so that they can enjoy
a FREE CPKids meal during their birthday month
(offer will be sent to your email inbox)
Yes, I would like my child/children to receive a
FREE CPKids birthday meal to celebrate their birthday(s)
No, thanks!"
Right hand bottom side, says "register now for your $5 off your next visit coupon.